Rev. Nathan Meador, pastor of St. John Lutheran Church in Plymouth, Wisconsin, joins host Rev. AJ Espinosa to study Psalm 110.
"You are a priest forever after the order of Melchizedek." Was King David also a priest? Psalm 110 seems to speak about David, describing how he anticipated the re-unification of prophet, priest, and king under God. God spoke to the angels about His plans for David before humanity was even created. Yet on another level, this psalm—the most quoted in the New Testament—makes sense coming from David, pointing to Jesus the Messiah. As one both resurrected and ascended, He has defeated even death and the devil.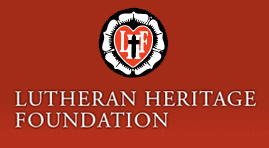 Thy Strong Word is a daily in-depth study of the books of the Bible with host Rev. AJ Espinosa and guest pastors from across the country. Thy Strong Word is graciously underwritten by the Lutheran Heritage Foundation and produced by the LCMS Office of National Mission.
---
Psalm 110
Sit at My Right Hand
A Psalm of David.
110 The Lord says to my Lord:
    "Sit at my right hand,
until I make your enemies your footstool."
2 The Lord sends forth from Zion
    your mighty scepter.
    Rule in the midst of your enemies!
3 Your people will offer themselves freely
    on the day of your power,[a]
    in holy garments;[b]
from the womb of the morning,
    the dew of your youth will be yours.[c]
4 The Lord has sworn
    and will not change his mind,
"You are a priest forever
    after the order of Melchizedek."
5 The Lord is at your right hand;
    he will shatter kings on the day of his wrath.
6 He will execute judgment among the nations,
    filling them with corpses;
he will shatter chiefs[d]
    over the wide earth.
7 He will drink from the brook by the way;
    therefore he will lift up his head.
Footnotes:
Psalm 110:3 Or on the day you lead your forces
Psalm 110:3 Masoretic Text; some Hebrew manuscripts and Jerome on the holy mountains
Psalm 110:3 

The meaning of the Hebrew is uncertain

Psalm 110:6 Or the head
English Standard Version (ESV) The Holy Bible, English Standard Version. ESV® Permanent Text Edition® (2016). Copyright © 2001 by Crossway Bibles, a publishing ministry of Good News Publishers. esv.org