Reformation 2017 – 500th Anniversary Celebration
2017 will mark the 500th Anniversary of the Reformation when Martin Luther nailed his 95 Theses to the doors of Castle Church in Wittenberg, Germany on October 30th, 1517.
As this wonderful landmark approaches, learn more about the Reformation, Martin Luther, and how it still affects us today!
Visit LutheranReformation.org for some interesting history, information, and resources that are available as well as ways you can get involved with the Celebration.
Scroll down and click the links to hear audio about the Reformation!
---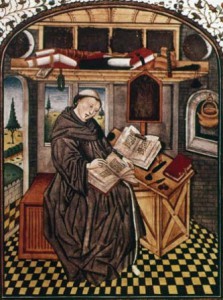 1. Hear about the history and practice of monasticism from the earliest days until the time of the Reformation on Concord Matters.
2. World Lutheran News Digest talks about The Wittenberg Project – Tourists will descend on Wittenberg, Germany, over the next few years, and the "invasion" will start well before 2017, the 500th anniversary of Luther's nailing the 95 theses to the door of the Castle Church. While that episode ignited the Protestant Reformation, a far more significant site in Luther's life was Wittenberg's City Church (ironically named St. Mary's), where Luther did most of his preaching. This, too, will become a major magnet for pilgrims from all over the globe.
---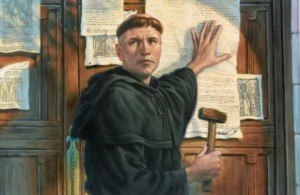 3. Faith'n'Family's special segment about the History of the Reformation for Families with guest Dr. Daniel van Voorhis of Concordia University in Irvine, Texas.

4. Concordia Publishing House talks about great resources for understanding the Reformation that are available to families on Faith'n'Family.
---
5. Rev. Randy Golter, special assistant to LCMS President Matthew Harrison, talks about plans for the 2017 Reformation Celebration on HisTime.
6. Roland Lettner holds a Reformation Day Round Table Discussion on the Protestant Reformation – what was it, what is it, and what may become of it – on Studio A.
---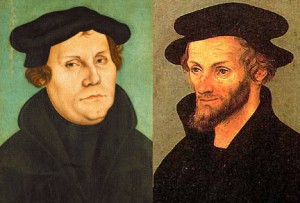 7. Rev. Dr. Dan Harmelink from Concordia Historical Institute talks about a new Medal that has been pressed celebrating Jan Huss and Martin Luther – on Reformation Rush Hour.
8. World Lutheran News Digest honors the life of Martin Luther and also talks about Philipp Melanchthon and the role he played in Lutheran history.
---
9. Rev. Randy Golter, Special Assistant to President Matt Harrison, talks about the 2017 Reformation Anniversary Celebration and Synod initiative "Preach the Word".
10. Learn how the Reformation was more than just a religious movement on World Lutheran New Digest.
---