We need YOUR support!
As the listener-supported radio broadcast ministry of The Lutheran Church—Missouri Synod, your gift makes it possible to share "Christ for You" around the globe anytime, anywhere.
With your generous support, we continue to communicate God's Word through Bible studies, sacred music, and worship services to millions worldwide.
Start, sustain, or strengthen your partnership with KFUO Radio during Sharathon 2023.
Keep scrolling to check out this year's Thank-You Gifts!
Be a part of Sharathon 2023
Participate in Sharathon 2023 LIVE from April 27-29 by calling 314-821-0850 or 800-730-2727.
If you'd like to give right away, you can give your support to KFUO Radio NOW!
Follow this link to our online donation page
Send an email to Gifts@KFUO.org
Call Mary Schmidt at 314-996-1518
Text KFUO to 41444 to donate via text message
Your support is deeply appreciated!
Put KFUO Radio's Sharathon in your church bulletin!
Share KFUO Radio and Sharathon with your congregation by downloading and printing this black & white bulletin insert.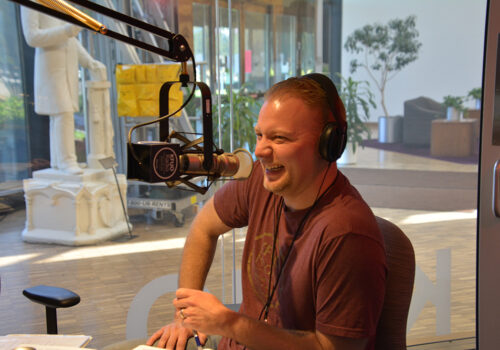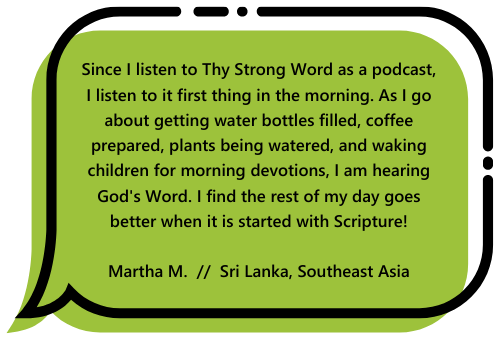 Giving Levels
Your Sharathon 2023 gift helps KFUO Radio bring Christ to everyone — anytime, anywhere! We appreciate gifts of any size. Give at these levels and receive special KFUO-branded items to show and share your love of KFUO Radio!
$1500 Annual or $125/month  |  Receive a KFUO Radio fleece jacket
Coming soon!
$720 Annual or $60/month  |  Receive KFUO Radio Crew Socks
$480 Annual or $40/month  |  Receive a KFUO Day Sponsorship
Choose an exclusive day to have us honor your loved ones on their birthday, anniversary, confirmation, graduation, or you can remember a loved one who is now with their Savior.
$240 Annual or $20/month  |  Receive a KFUO Radio Shirt
Coming soon!
$120 Annual or $10/month  |  Receive a KFUO Radio Pen with Stylus
Coming soon!
Call us during Sharathon
April 27-29
Worldwide: (800) 730-2727
St. Louis: (314) 821-0850
Text-to-Give

Text KFUO to 41444
at any time.
Receive a message
to complete your gift.