Today's guests and topics:
[twocol_one]

Carla Hagan from the Financial Peace University discusses Dave Ramsey's biblically based curriculum that teaches people how to handle money God's way.
Carla Hagan Interview Audio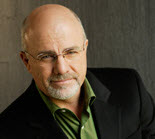 I have an unusual way of looking at the world. My wife, Sharon, says I'm weird and truthfully—I am weird. But there's a reason. Starting from nothing, by the time I was 26 I had a net worth of a little over a million dollars. I was making $250,000 a year—that's more than $20,000 a month net taxable income. I was really having fun. But 98% truth is a lie, and that 2% can cause big problems, especially with $4 million in real estate. I had a lot of debt—a lot of short-term debt—and I'm the idiot who signed up for the trip….
Read/Listen to Dave's full story HERE.
Like what you hear on KFUO Radio? Like Us on Facebook today!
[/twocol_one][twocol_one_last]

Rev. Greg Seltz , the Speaker of the Lutheran Hour at Lutheran Hour Ministries, discusses the unique relationship of church and state, where they intersect, and the role of the Church in the public square.
Rev. Gregory Seltz Interview Audio

Rev. Gregory Seltz is the Speaker of The Lutheran Hour, Lutheran Hour Ministries' (LHM) long-running Gospel outreach radio program. In this capacity, he serves as LHM's spiritual leader, evangelist and ministry emissary with The Lutheran Church—Missouri Synod (LCMS) and Lutheran Church—Canada (LCC). He has held this position since February 2011.
Before joining Lutheran Hour Ministries, Seltz most recently served as the Director of the Cross-Cultural Ministry Center as well as professor of Theology at Concordia University in Irvine, California. He came to Concordia in 2000 to oversee the master's program in Theology and Culture. His work trained students to launch ministries in a variety of cultural settings, including Vietnamese, Korean, Spanish, Indonesian, Indian, and African-American just to name a few.
[/twocol_one_last]