Today's guests and topics:
[twocol_one]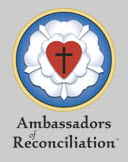 Ted Kober talks about Ambassadors of Reconciliation, an international ministry founded to equip Lutherans and their churches for living, proclaiming and cultivating lifestyles of reconciliation.
Ted Kober Interview Audio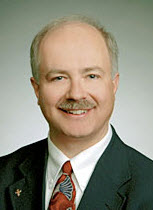 Ted Kober serves as President of Ambassadors of Reconciliation. Ted's speaking includes presenting seminars on biblical peacemaking, training leaders in mediation, and leading board governance workshops. His international work includes equipping church body leaders from 33 different countries and 6 continents. Ted has published articles, Bible studies, devotions, and his book Confession & Forgiveness (CPH, 2002). He provides consulting for business and church leaders and serves on conciliation panels in a wide variety of cases, including complex church interventions. For thirteen years, Ted served in various leadership roles for Peacemaker Ministries and continues to serve as an adjunct instructor. He served as a reconciler for the Lutheran Church–Missouri Synod and on the synod's board of directors. Prior to his work in reconciliation, his business background includes owning or managing interests in more than 30 different companies. He successfully resolved fifty-nine separate legal disputes in one estate. He has served in numerous lay leadership positions at Trinity Lutheran Church in Billings, Montana, and occasionally plays organ for worship. He lives in Billings with his wife Sonja, and they have one grown son David.
[/twocol_one][twocol_one_last]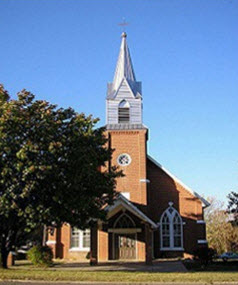 Jim and Carol Meyer, lay leaders from Immanuel Lutheran Church in Rosebud, Missouri, talk about Youth Ministry and Partnership in their community.
Jim & Carol Meyer Interview Audio
Read the article from Rural and Small Town Mission e-newsletter about Youth Ministry and Partnership featuring Jim and Carol Meyer from Rosebud, Missouri.
Like what you hear on KFUO Radio? Like Us on Facebook today!
[/twocol_one_last]