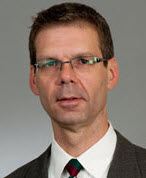 "The New NIV Bible Gender Neutral Language"  with Dr. Jeffery Kloha – Associate Professor of Exegetical Theology, Director of Theological Resources and Continuing Education, Concordia Seminary St. Louis.
"Escape From North Korea" with Melanie Kirkpatrick – Journalist, Senior Fellow at the Hudson Institute, Author
From the world's most repressive state comes rare good news: the escape to freedom of a small number of its people. It is a crime to leave North Korea. Yet increasing numbers of North Koreans dare to flee. They go first to neighboring China, which rejects them as criminals, then on to Southeast Asia or Mongolia, and finally to South Korea, the United States, and other free countries. They travel along a secret route known as the new underground railroad. Read more HERE.
Hour 1 Audio:
---
[twocol_one]

"The Lutheran Doctrine Of Vocation" with Pastor Nathan Meador from St. John Lutheran Church in Plymouth WI
[/twocol_one][twocol_one_last]

"The Holy Spirit In The Old Testament" with Pastor Kevin Parviz Congregation Chai V Shalom in the Dogtown Neighborhood of St. Louis City
[/twocol_one_last]
Hour 2 Audio: