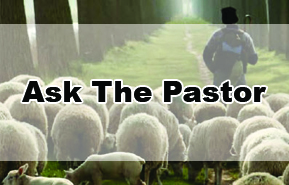 Our guest pastors answer questions about the Bible, Christian faith, etc.
For the week of December 10-14, 2012.
---
Monday, December 10, 2013
Rev. Charles Henrickson of St. Matthew Lutheran Church in Bonne Terre, Missouri.
---
Tuesday, December 11, 2013
Rev. Jeff Hemmer of Bethany Lutheran Church in Fairview Heights, Illinois.
---
Wednesday, December 12, 2013
Rev. Leo Sanchez, Director for the Center for Hispanic Studies at Concordia.
---
Thursday, December 13, 2013
Rev. Ryan Fehrmann of Grace Lutheran Church in Paris, Illinois.
---
Friday, December 14, 2013
Rev. Stephen Hower of St. John's Lutheran Church in Ellisville, Missouri.