World Lutheran News Digest on 02.22.2013
http://archives.kfuo.org/mp3/WLND/WLN DIG M 02222013.mp3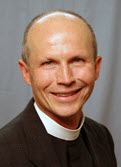 Today's audio features Rev. Robert Roethemeyer discussing the Walther Library Expansion Project at Concordia Theological Seminary in Fort Wayne Indiana.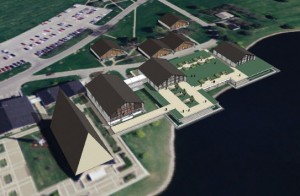 Designed by world famous architect Eero Saarinen, the campus was dedicated in 1958 as the home of Concordia Senior College. The campus won national architectural acclaim and served the Senior College well. But when the seminary moved to Fort Wayne from Springfield, Illinois, twenty years later, the library, while a beautiful building, was not adequate to hold the rich repository of books belonging to the seminary library. It was, in fact, only half the size of the Springfield library.
Learn more about the Walther Library Expansion Project HERE!
WLN Digest Minute is a Broadcast Ministry of the Lutheran Church Missouri Synod, produced through the facilities of Worldwide KFUO.
---