World Lutheran News Digest on 02.26.2013
http://archives.kfuo.org/mp3/WLND/WLN DIG M 02262013.mp3
Rev. Matthew Heise talks about life as a missionary serving in Russia and also as a teacher of a Lutheran Bible School in Mongolia.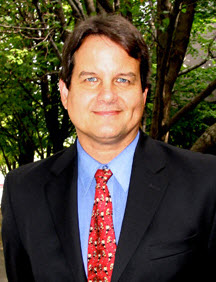 Rev. Matthew Heise serves as a theological educator to Russia and other former Soviet republics, such as Georgia, where he resides. Matthew teaches at the seminary students in the Evangelical Lutheran Church of Ingria. He also conducts theological seminars throughout Russia, identifying future students for the ministry. In Georgia, he supports the work of Georgian evangelists as they reach out with the Gospel to others around them, lead Bible studies, and work towards planting churches. He has long had a fascination with Russia, being the grandson of Russian-German immigrants. Before studying for the pastoral ministry, Matthew served as a missionary in Moscow from 1994 to 1996, where he taught English-as-a-Second-Language (ESL) classes and was the ESL coordinator. Learn more about Rev. Matt Heise HERE!
You can support Rev. Matthew Heise's mission HERE!

WLN Digest Minute is a Broadcast Ministry of the Lutheran Church Missouri Synod, produced through the facilities of Worldwide KFUO.
---