World Lutheran News Digest on 02.27.2013
http://archives.kfuo.org/mp3/WLND/WLN DIG M 02272013.mp3
Rev. Thomas Chryst, a missionary recently assigned to Singapore, speaks this Sunday (March 3rd, 2013) at Village Lutheran Church in Ladue, Missouri, USA.
Rev. Tom and Brenda Chryst serve as missionaries of The Lutheran Church—Missouri Synod in Singapore, where Tom is the first LCMS church planter in the island nation. Singapore serves as the headquarters for LCMS witness and mercy work in the Southern Asia/Oceania region. The new Lutheran congregation there includes regional support staff, but is working quickly to reach out to native Singaporeans. Learn more about Rev. Tom Chryst and how you can support his mission HERE!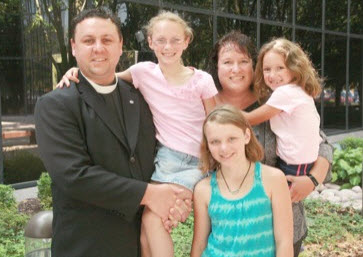 WLN Digest Minute is a Broadcast Ministry of the Lutheran Church Missouri Synod, produced through the facilities of Worldwide KFUO.
---