Family 'n' The Church
with guest Ben Freudenburg

Ben Freudenburg has been a Director of Christian Education for 40 years, working with children, youth, and their families to nurture their love for God and each other through the church and is presently serving as Director of the Concordia Center for the Family, Division Chair of the Family Life Program and Professor in Family Life Studies at Concordia University Ann Arbor.
Send in your family questions to Family@kfuo.org or call host Liz Hoffman at (314)505-7839 and we'll address them on Friday's show!
---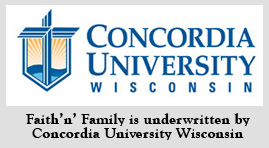 Like what you hear on KFUO Radio? Like us on Facebook Today!