Adoption
Hear a very touching story of a young college girl who became pregnant and rather than ending the pregnancy, she chose life. Twenty years after putting her child up for adoption,  she was reunited with her biological daughter.
---
with guest Send in your family questions to Family@kfuo.org or call host Liz Hoffman at (314)505-7839 and we'll address them on Friday's show!
---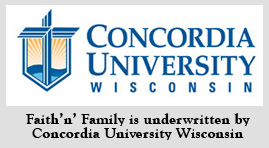 Like what you hear on KFUO Radio? Like us on Facebook Today!