Adoption
For over 25 years Jan Scheurer has worked in the field of adoption. She has been at Lutheran Family and Children's Services of Missouri for 16 years, after spending 20 years within the  Family Court systems.   She currently manages the Child Welfare programs for LFCS, a faith-based agency that provides pregnancy counseling and parenting support; adoption services and foster care services statewide. LFCS is a licensed child placing agency in the state of Missouri and accredited by COA, the Council of Accreditation for Children and Families.
Jan is the president of the Adoption and Foster Care Coalition of Missouri. The Adoption & Foster Care Coalition of Missouri was formed in 1996 to give a greater voice to the children, individuals and families touched by adoption and foster care.  Members include licensed child-placing agencies in the state of Missouri, adoptive parents and foster parents.
Jan is also a licensed Clinical Social Worker and  in  2004 she received an United States Department of Health and Human Services  for Adoption Excellence Award for Individual Contribution.

---
with guest Send in your family questions to Family@kfuo.org or call host Liz Hoffman at (314)505-7839 and we'll address them on Friday's show!
---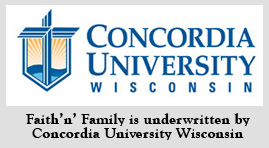 Like what you hear on KFUO Radio? Like us on Facebook Today!