Family Devotions: A Return to Sunday Dinner
Guest author Russell Cronkhite talks about his book "A Return to Sunday Dinner".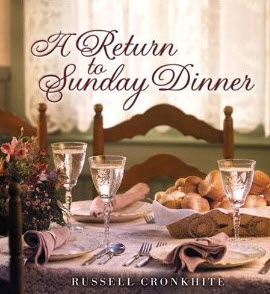 Sunday dinner is more than just a meal – it's a time for food, fellowship, and the creation of long-lasting memories! Americans will be inspired to rekindle the tradition of hospitality among family and friends with this mouthwatering culinary collection, designed for any cook with basic kitchen resources. Russell Cronkhite, former executive chef of the Blair House – the presidential guest house – has served three U.S. presidents and nearly every major world leader. A Return to Sunday Dinner includes twenty complete menus (with over 100 recipes) that highlight regional influences on cookery and explore the rich spiritual heritage of the American family.
The oval table in our dining room
was the gathering place for hopes and dreams,
the listening place for prayers and petitions,
and the loving place for joy and laughter.
But on Sunday it was something more—
it was a special place for family and friends.
Sunday was an important day for us;
it was a day when everything—
from the clothes we wore
to the spoons we used—was distinctive.
After church I would help with Sunday dinner,
first by smoothing a beautiful white cloth over the oval table.
The delicate china and ornate silver service were laid out.
Then Tante Anna would emerge from the kitchen,
wiping her hands, and ring a little bell.
"Come to dinner, everyone."
---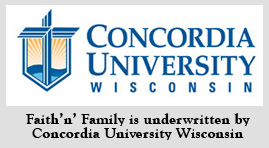 Send in your family questions to Family@kfuo.org or call host Rev. Rod Zwonitwer at (314)505-7839 and we'll address them on Friday's show!
Like us on Facebook Today!