Hour 1 Audio: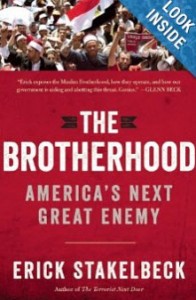 Muslim Brotherhood Violence Against Coptic Christians
with guest Erick Stakelbeck, CBN News' terrorism and national security correspondent, host of 'Stakelbeck on Terror', and Author of 'The Brotherhood: America's Next Great Enemy'.
The Muslim Brotherhood, or Ikhwan, has engaged in terrorism, assassinations, and anti-Western, anti-Semitic rhetoric and violence for almost a century—yet few Americans realize how powerful they really are. While we focus on al Qaeda, Hamas, and Hezbollah, it's actually the Muslim Brotherhood, the world's oldest, most influential, and most anti-American Islamist group, that has become the preeminent voice and power in the Muslim world.
Hiding behind a cloak of respectability and expensive Western suits, the Muslim Brotherhood is installing vehemently anti-American governments and power structures throughout the Middle East and the world, as we sit back and cheer for the "democracy" of the Arab Spring.

In his new book, The Brotherhood: America's Next Great Enemy, Erick Stakelbeck teaches us the frightening truth about this dangerous group, from his first-hand experiences investigating the Brotherhood for eleven years, interviewing its members and visiting its mosques and enclaves.
---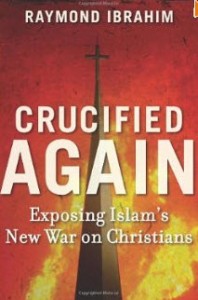 Can The Christians Of Egypt Survive?
with guest Raymond Ibrahim, Widely published author, public speaker, and Middle East and Islam expert, and Author of "Crucified Again: Exposing Islam's New War on Christians"
Christian martyrdom is not a thing of the past. For Christians across the Muslim world today, it is the terrible and burning present.

In this shocking exposé, Raymond Ibrahim documents the appalling sufferings of Christians from Morocco to Indonesia, from Turkey to Nigeria—everywhere, in fact, that Islamic Sharia and the culture it has shaped hold sway. Ibrahim, a Coptic Christian born and raised in America by Egyptian parents, uses his fluent Arabic, his thorough knowledge of Muslim sources, and his contacts in Christian communities across the Islamic world to uncover the truth about the outrageous abuse Christians undergo on a daily basis and to expose and explain the otherwise unfathomable indifference of Western academia, media, and government to the greatest human rights abuse crisis of our time..
---
---
Hour 2 Audio:
'Crossdressing' and Culture

with guest Pastor Rick Boshoven of Trinity Memorial Lutheran Church in Merrillville, Indiana. Read the article 'My Cross to Bear' from ChristianityToday.com.

---
A Pulpit for Bullies

with guest Dr. Anthony Esolen, Professor of Renaissance English Literature and the Development of Western Civilization at Providence College / Author of 'The Politically Incorrect Guide to Western Civilization' (Regnery) and 'Ten Ways to Destroy the Imagination of Your Child' (ISI Press)

Read the article 'A Pulpit for Bullies' from RealClearPolitics.com
---