Youth at the National Lutherans for Life Conference & Spirituality of American Youth
What are youth doing at the national Lutherans for Life conference this weekend? What opportunities will be offered to engage youth in the pro-life movement? Statistically, what are the trends among youth in North America when it comes to faith and spiritual matters?
Find out the answers on today's show, with guests Laura Davis, Director of Y4Life at Lutherans for Life, and  Rev. Steven Cholak from the LCMS Youth Ministry.
---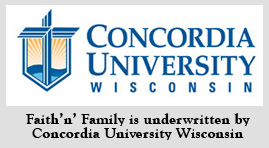 Send in your family questions to Family@kfuo.org or call host Andy Bates at (314) 996-1519.

---
Like us on Facebook Today!