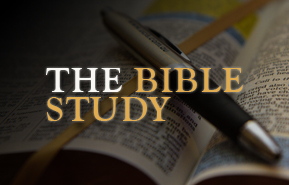 The Bible Study
with guest

Rev. Michael Walther of Good Shepherd Lutheran Church in Collinsville, Illinois.

---
Romans 11:28-32
28 As far as the gospel is concerned, they are enemies for your sake; but as far as election is concerned, they are loved on account of the patriarchs, 29 for God's gifts and his call are irrevocable. 30 Just as you who were at one time disobedient to God have now received mercy as a result of their disobedience, 31 so they too have now become disobedient in order that they too may now[a] receive mercy as a result of God's mercy to you. 32 For God has bound everyone over to disobedience so that he may have mercy on them all.
Footnotes:
Romans 11:31 Some manuscripts do not have now.