Christianity is the Outright Winner of the Historical Religion!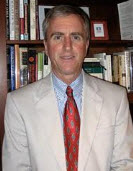 Many of its critics and followers do not realize the solid historical evidence that the Christian Bible provides in its proclamation which meets the highest standards of evidentiary procedure.  This is especially true and vital concerning the Eyewitnesses to Jesus' life, ministry, death and resurrection.
With guest Craig Parton, attorney, author and apologist.
---
Do you have questions about this program? Email the host Rev. Rod Zwonitzer at Rod.Zwonitzer@kfuo.org or call in at (314) 996-1510.