7th Commandment and Small Business Owners, Preview of Feb 2014 Lutheran Witness
In the first segment Jeff & Elli Koopman  share their experience as small business owners of Elle Salon & Spa  in Eureka, MO and how neighbors, friends, and family play a role in their success.  In the second segment we get a preview of the #believeboldy column in the Feb 2014 Lutheran Witness with Rev. Philip Zielinski, pastor of Emmanuel Lutheran Church, Van Wert, HO  and the Family Matters column with Rev. Jonathan Conner, pastor of Zion Lutheran Church, Manning, IA.
---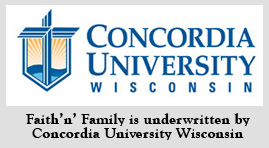 Send in your family questions to Family@kfuo.org or call host Andy Bates at (314) 996-1519 .
---