The 7th Commandment: Plagiarism and Lutheran Housing Support
First Half — What happens when you break the 7th commandment while serving in an influential office? Author Tim Goeglein shares his story of forgiveness where it was least expected.  Check out his book The Man in the Middle.
Second Half — Fred Kimbrough and James Kienker of Lutheran Housing Support discuss the work of LHS around the country to help our neighbors through acts of mercy that build up communities.
---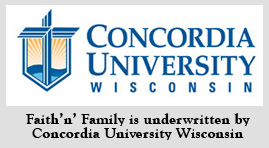 Send in your family questions to Family@kfuo.org or call host Andy Bates at (314) 996-1519 .
---