Journalism Careers and 8th Commandment
How does a Lutheran worldview shape one's professional work in communications or journalism? Are journalists excused from observing the 8th commandment? A panel of professionals from the LCMS Communications staff discuss their professional work in communications in light of God's Word. Joining us today are:
Vicki Biggs – Director, Public Relations
Melanie Ave – Senior Writer and Social Media Coordinator
Erik Lunsford – Staff Photojournalist
Adriane Dorr – Editor, Catechetical Information and Managing Editor, The Lutheran Witness
Check out the LCMS Newsroom!
---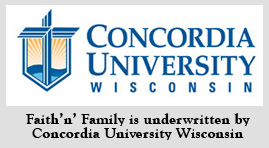 Send in your family questions to Family@kfuo.org or call host Andy Bates at (314) 996-1519 .
---