Families, Faith, and Family Systems Theory
Dr. Vern L. Bengtson, Research Professor of Social Work and the AARP/University Professor of Gerontology and Sociology Emeritus at the University of Southern California and author of Families and Faith discusses his study of families over thirty years and several generations in hopes of learning how faith is passed from one generation to the next.  Learn about How Religion is Passed down across Generations.
Rev. Dr. Peter Steinke congregational systems consultant who has also served as a parish pastor, an educator, and a therapist for clergy explains family systems theory and how understanding our own reactions to our environment can help us better serve each other.
---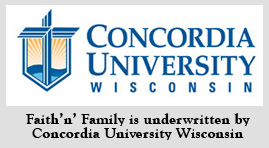 Send in your family questions to Family@kfuo.org or call host Andy Bates at (314) 996-1519 .
---