The Value of Study Abroad Programs
Are study abroad programs more than an extended field-trip? How does study abroad impact your future vocations and career experience? Aimee Brown, Director of Graduate Teaching & Learning at Concordia University Wisconsin discusses here study abroad experience. Professor Tracy Tuffey, Assistant Professor of Clinical Psychology and Director of Study Abroad & Global Scholars at Concordia University Wisconsin describes the study abroad options for CUW students.
Learn more about CUW Study Abroad programs and courses HERE.
---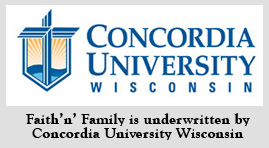 Send in your family questions to Family@kfuo.org or call host Andy Bates at (314) 996-1519 .
---