Reformation Rush Hour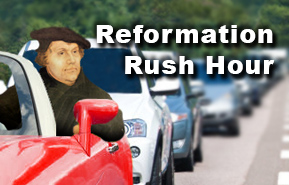 Pr Craig Donofrio Talks with Lori Lewis and Pr. Mark Sell about the Katie Luther Play and what all has gone into it.
Then Pr. Donofrio  and Pr. Mark Sell talk about Communion and how a group of Satanist have "stolen the body of Christ and won't give it back."
Finally, Pr. Donofrio and Pr. Sell talk about the one way to be sure to shrink your church.
---