Reformation Rush Hour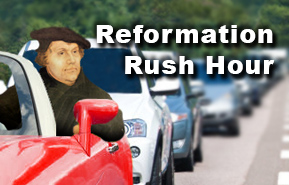 Pr. Donofrio and Todd Nettleton form Voice of the Martyrs discuss the efforts that VOM has been involved in to aid the persecuted church in Iraq and persecution in Pakistan.
Then Craig and Steve Byrnes discuss his article on 1517legacy.com entitled "Struggling through the Life and Death Tug-of-War."
Finally Kurt Winrich joins the program for an episode of "Lutheran on Purpose."  Kurt discusses his conversion from Evangelicalism to the Lutheran Church.
---