Congregations Establish Community Gardens
Two congregations in Michigan established community gardens. The pastors of these congregations discuss the responsibilities and benefits of these projects for the congregations and communities.
With guests Rev. Tim Holzerland (Shepherd King Lutheran Church – Community Garden) and Rev. Dietrick Gladden (Pastor of St. Paul Community Lutheran in Pontiac, MI).
---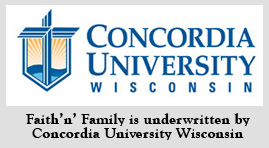 Send in your family questions to Family@kfuo.org or call host Andy Bates at (314) 996-1519 .
---