1. Lutheran Senior Services

Jane Wilke at Lutheran Senior Services discusses how we need to care for our Senior Citizens.
Lutheran Senior Services is a faith-based, mission-driven not-for-profit network that specializes in enhancing life for seniors, ages 62-plus. With 19 locations in Missouri and Illinois, we offer quality choices and exceptional support for retirement living. Through affordable housing sites, in-home services and senior living communities, they provide a person-centered approach to a comprehensive continuum of life choices. Building upon a tradition of excellence for more than 150 years, Lutheran Senior Services is fulfilling its Christian mission of Older Adults Living Life to the Fullest.
---
2. Ministry of Light of Christ Church

Becky Shaw, Ministry Assistant at Light of Christ Lutheran Chinese Mission talks about their ministry at Light of Christ.
---
4. Daily Lectionary
Rev. Scott Snow of Holy Cross Lutheran Church in Wichita, KS looks at Matthew 20:1-16 "Laborers in the Vineyard".
---
5. Matins Sermonette
Today's sermonette is given by Rev. Scott Snow of Holy Cross Lutheran Church in Wichita, KS.
---
Matthew 20:1-16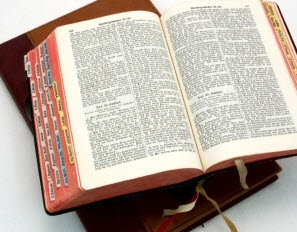 Laborers in the Vineyard
20 "For the kingdom of heaven is like a master of a house who went out early in the morning to hire laborers for his vineyard. 2 After agreeing with the laborers for a denarius[a] a day, he sent them into his vineyard. 3 And going out about the third hour he saw others standing idle in the marketplace, 4 and to them he said, 'You go into the vineyard too, and whatever is right I will give you.' 5 So they went. Going out again about the sixth hour and the ninth hour, he did the same. 6 And about the eleventh hour he went out and found others standing. And he said to them, 'Why do you stand here idle all day?' 7 They said to him, 'Because no one has hired us.' He said to them, 'You go into the vineyard too.' 8 And when evening came, the owner of the vineyard said to his foreman, 'Call the laborers and pay them their wages, beginning with the last, up to the first.' 9 And when those hired about the eleventh hour came, each of them received a denarius. 10 Now when those hired first came, they thought they would receive more, but each of them also received a denarius. 11 And on receiving it they grumbled at the master of the house, 12 saying, 'These last worked only one hour, and you have made them equal to us who have borne the burden of the day and the scorching heat.' 13 But he replied to one of them, 'Friend, I am doing you no wrong. Did you not agree with me for a denarius? 14 Take what belongs to you and go. I choose to give to this last worker as I give to you. 15 Am I not allowed to do what I choose with what belongs to me? Or do you begrudge my generosity?'[b] 16 So the last will be first, and the first last."
Footnotes:
Matthew 20:2 A denarius was a day's wage for a laborer
Matthew 20:15 Or is your eye bad because I am good?