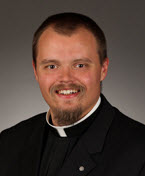 1. Brothers of John the Steadfast
Rev. Joshua Scheer talks about subjects from the Brothers of John the Steadfast webpage, www.steadfastlutherans.org.

---
2. Christian Bioethics
Bioethics is the study of controversial ethics brought about by advances in biology and medicine. Bioethicists are concerned with the ethical questions that arise in the relationships among life sciences, biotechnology, medicine, politics, law, and philosophy.
About Dr. Weise: Dr. Robert W. Weise is professor of practical theology. Eastern Illinois University, Charleston, Illinois (B.S. in Ed. 1967); University of Illinois, Urbana, Illinois (M.S. 1970, Ph.D. 1973); Concordia Seminary, St. Louis, Missouri (M.Div. 1982); instructor, Kansas State University, Manhattan, Kansas (1972-73); research associate, Wayne State University, Detroit, Michigan (1973-74); assistant professor (1974-78); pastor, Zion, Bunker Hill, Illinois (1982-85); senior pastor, Our Savior's, Springfield, Illinois (1985-92); associate professor, Concordia Seminary, St. Louis, Missouri (1992-2002); professor since 2002; The Lutheran Foundation of St. Louis Chair in Pastoral Ministry and the Life Sciences since 1992. Click HERE to read more about Dr. Weise.
---
3. Daily Lectionary
Rev. Steven Spencer of Messiah Lutheran Church in Salem, OR looks at Romans 3:19-31 "The Righteousness of God Through Faith".
---
4. Sermonette
Today's sermonette is given by Rev. Steven Spencer of Messiah Lutheran Church in Salem, OR.
---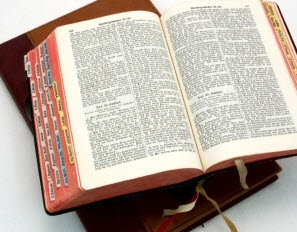 Romans 3:19-31
19 Now we know that whatever the law says it speaks to those who are under the law, so that every mouth may be stopped, and the whole world may be held accountable to God. 20 For by works of the law no human being[a] will be justified in his sight, since through the law comes knowledge of sin.
The Righteousness of God Through Faith
21 But now the righteousness of God has been manifested apart from the law, although the Law and the Prophets bear witness to it— 22 the righteousness of God through faith in Jesus Christ for all who believe. For there is no distinction: 23 for all have sinned and fall short of the glory of God, 24 and are justified by his grace as a gift, through the redemption that is in Christ Jesus, 25 whom God put forward as a propitiation by his blood, to be received by faith. This was to show God's righteousness, because in his divine forbearance he had passed over former sins. 26 It was to show his righteousness at the present time, so that he might be just and the justifier of the one who has faith in Jesus.
27 Then what becomes of our boasting? It is excluded. By what kind of law? By a law of works? No, but by the law of faith. 28 For we hold that one is justified by faith apart from works of the law. 29 Or is God the God of Jews only? Is he not the God of Gentiles also? Yes, of Gentiles also, 30 since God is one—who will justify the circumcised by faith and the uncircumcised through faith. 31 Do we then overthrow the law by this faith? By no means! On the contrary, we uphold the law.
Footnotes:
Romans 3:20 Greek flesh