Reformation Rush Hour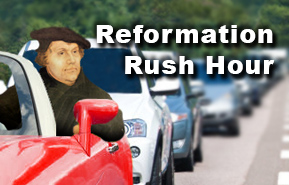 Bob Claus from The Wittenberg Project joins Pr. Donofrio and discusses the work going on with The Wittenberg Project as we near the 500th anniversary of the Lutheran Reformation.
Then Pr. Donofrio plays a segment of Dr. Rod Rosenbladt's presentation of "The Gospel For Those Broken By the Church."
This is followed up with some analysis and clarification by Pr. Donofrio.
Learn more at www.1517legacy.com.
---