Reformation Rush Hour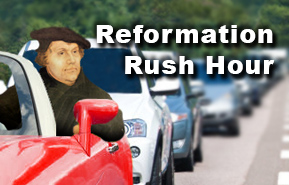 Pr. Walt Snyder talks about feasts, festivals, observances and saints.   Then Dan Harmelink and Craig discuss the first LCMS seminary and the Lutheran dedication to education.
Finally Wanita Wood from adcrucem.com discusses the website and a renaissance in Christian Arts in the Lutheran Church.
With guests Pr. Walt Snyder, Dr. Daniel Harmelink, and Wanita Wood.
---