Internet and Mobile Device Safety for Families
Seth Hinz, Assistant to the President, Web/Media Director, LCMS Michigan District and the Rev. Bill Johnson, Director of Educational Technology,  Concordia Theological Seminary, Ft Wayne, IN discuss concerns about apps and online activity for children and teens.
In the last 15 minutes, Mary Schmidt and Joanie Harwell offer a preview of Share-a-thon 2015.
---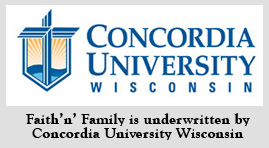 Send in your family questions to Family@kfuo.org or call host Andy Bates at (314) 996-1519 .
---