A Home that is Welcoming
How do you make and keep a home that is welcoming for guests? A panel of guests discuss hospitality and the home from their perspectives: Jan Melius, home educator in Denver, CO; Lisa McMiller, former missionary and educator, St. Louis, MO; and Mary Ellen Wood, designer and owner Designed to be Home.
---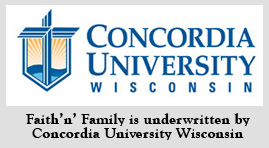 Send in your family questions to Family@kfuo.org or call host Andy Bates at (314) 996-1519 .
---