Academic Freedom
Today's program is an encore of September 18, 2014. Click HERE to listen!
Dr. Paul Philp, Director of Institutional Integrity and Research, Concordia University System and Dr. Gene E. Veith, Patrick Henry College discuss academic freedom and Christian colleges.
---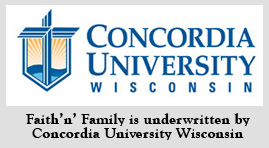 Send in your family questions to Family@kfuo.org or call host Andy Bates at (314) 996-1519 .
---