1. Lutheran Senior Services

Jane Wilke at Lutheran Senior Services discusses how we need to care for our Senior Citizens.
Lutheran Senior Services is a faith-based, mission-driven not-for-profit network that specializes in enhancing life for seniors, ages 62-plus. With 19 locations in Missouri and Illinois, we offer quality choices and exceptional support for retirement living. Through affordable housing sites, in-home services and senior living communities, they provide a person-centered approach to a comprehensive continuum of life choices. Building upon a tradition of excellence for more than 150 years, Lutheran Senior Services is fulfilling its Christian mission of Older Adults Living Life to the Fullest.
---
2. Christian Bioethics
Dr. Robert Weise

Dr. Bob Weise talks about issues related to Christian bioethics.

Bioethics is the study of controversial ethics brought about by advances in biology and medicine. Bioethicists are concerned with the ethical questions that arise in the relationships among life sciences, biotechnology, medicine, politics, law, and philosophy.
About Dr. Weise: Dr. Robert W. Weise is professor of practical theology. Eastern Illinois University, Charleston, Illinois (B.S. in Ed. 1967); University of Illinois, Urbana, Illinois (M.S. 1970, Ph.D. 1973); Concordia Seminary, St. Louis, Missouri (M.Div. 1982); instructor, Kansas State University, Manhattan, Kansas (1972-73); research associate, Wayne State University, Detroit, Michigan (1973-74); assistant professor (1974-78); pastor, Zion, Bunker Hill, Illinois (1982-85); senior pastor, Our Savior's, Springfield, Illinois (1985-92); associate professor, Concordia Seminary, St. Louis, Missouri (1992-2002); professor since 2002; The Lutheran Foundation of St. Louis Chair in Pastoral Ministry and the Life Sciences since 1992. Click HERE to read more about Dr. Weise.
---
3. Daily Lectionary
Rev. Jedidiah Maschke of First Lutheran Church in Concord, CA looks at John 11:1-16 "The Death of Lazarus".
---
4. Matins Sermonette
Today's sermonette is given by Rev. Jedidiah Maschke of First Lutheran Church in Concord, CA.
---
John 11:1-16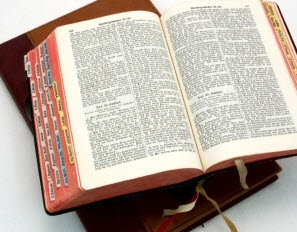 The Death of Lazarus
11 Now a certain man was ill, Lazarus of Bethany, the village of Mary and her sister Martha. 2 It was Mary who anointed the Lord with ointment and wiped his feet with her hair, whose brother Lazarus was ill. 3 So the sisters sent to him, saying, "Lord, he whom you love is ill." 4 But when Jesus heard it he said, "This illness does not lead to death. It is for the glory of God, so that the Son of God may be glorified through it."
5 Now Jesus loved Martha and her sister and Lazarus. 6 So, when he heard that Lazarus[a] was ill, he stayed two days longer in the place where he was. 7 Then after this he said to the disciples, "Let us go to Judea again." 8 The disciples said to him, "Rabbi, the Jews were just now seeking to stone you, and are you going there again?" 9 Jesus answered, "Are there not twelve hours in the day? If anyone walks in the day, he does not stumble, because he sees the light of this world. 10 But if anyone walks in the night, he stumbles, because the light is not in him." 11 After saying these things, he said to them, "Our friend Lazarus has fallen asleep, but I go to awaken him." 12 The disciples said to him, "Lord, if he has fallen asleep, he will recover." 13 Now Jesus had spoken of his death, but they thought that he meant taking rest in sleep. 14 Then Jesus told them plainly, "Lazarus has died, 15 and for your sake I am glad that I was not there, so that you may believe. But let us go to him." 16 So Thomas, called the Twin,[b] said to his fellow disciples, "Let us also go, that we may die with him."
Footnotes:
John 11:6 Greek he; also verse 17
John 11:16 Greek Didymus