Kare-9 Military Ministry and Movie Review: Jurassic World
Tim Hetzner, President, Lutheran Church Charities; Jim Morrison, Director of Kare-9 Military Ministry; and Josh Homp, Kare-9 Veteran discuss the Kare-9 Military Ministry of Lutheran Church Charities.
Rev. Chad Hoover, Theology Department Chair and Director of Integrated Campus Ministry Concordia Lutheran High School, Fort Wayne, IN reviews recent blockbuster, Jurassic World.
---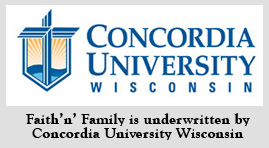 Send in your family questions to Family@kfuo.org or call host Andy Bates at (314) 996-1519 .
---