1. Missionaries in South Asia
Rev. Roger and Amy James serve the Lord through The Lutheran Church—Missouri Synod (LCMS) in South Asia, where Roger serves as the area director for this part of Asia. Included in this area are Sri Lanka, India and Bangladesh. As area director, he oversees the LCMS mission work being done in designated countries. In addition, in Sri Lanka, Roger assists the Lanka Lutheran Church in raising up pastors and grounding congregations in Lutheran doctrine and practice.
Learn more about Rev. Roger and Any James HERE!
---
2. 1517 The Legacy Project
with guest Dr. Scott Keith.
Learn more at 1517legacy.com.
Dr. Scott Keith is Associate Dean of Students and Adjunct Professor of Theology at Concordia University, Irvine. He is a Contributor to The Jagged Word and 1517 The Legacy Project. He is also the Director of Operations and Scholarship for 1517 The Legacy Project. He earned his doctorate from Foundation House Oxford, under the sponsorship of the Graduate Theological Foundation, studying under Dr. James A. Nestingen. Dr. Keith's research focused on the doctrine of good works in the writings of Philip Melanchthon.
---
3. Daily Lectionary
Rev. Brian McQuiggin of Immanuel Lutheran Church in Clifton, TX looks at Revelation 21:1-8 "The New Heaven and the New Earth".
---
4. Matins Sermonette
Today's sermonette is by Rev. Brian McQuiggin of Immanuel Lutheran Church in Clifton, TX.
---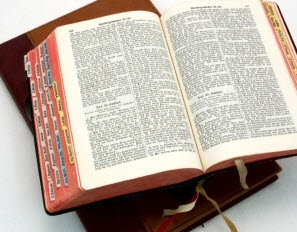 Revelation 21:1-8
The New Heaven and the New Earth
21 Then I saw a new heaven and a new earth, for the first heaven and the first earth had passed away, and the sea was no more. 2 And I saw the holy city, new Jerusalem, coming down out of heaven from God, prepared as a bride adorned for her husband. 3 And I heard a loud voice from the throne saying, "Behold, the dwelling place[a] of God is with man. He will dwell with them, and they will be his people,[b] and God himself will be with them as their God.[c] 4 He will wipe away every tear from their eyes, and death shall be no more, neither shall there be mourning, nor crying, nor pain anymore, for the former things have passed away."
5 And he who was seated on the throne said, "Behold, I am making all things new." Also he said, "Write this down, for these words are trustworthy and true." 6 And he said to me, "It is done! I am the Alpha and the Omega, the beginning and the end. To the thirsty I will give from the spring of the water of life without payment. 7 The one who conquers will have this heritage, and I will be his God and he will be my son. 8 But as for the cowardly, the faithless, the detestable, as for murderers, the sexually immoral, sorcerers, idolaters, and all liars, their portion will be in the lake that burns with fire and sulfur, which is the second death."
Footnotes:
Revelation 21:3 Or tabernacle
Revelation 21:3 Some manuscripts peoples
Revelation 21:3 Some manuscripts omit as their God