Dr. Reed Lessing's Perspective on the Life of Job
Dr. Reed Lessing, Sr. Pastor, St. Michael Lutheran Church, Fort Wayne, Indiana discusses suffering, family and the life of Job in light of his upcoming Pre-Lenten Workshop at Concordia Seminary.
In the second segment we revisit a conversation with Dr. Ryan MacPherson on Pro-Life Apologetics. You can find the original program here: https://www.kfuo.org/2015/01/20/faf-2015-01-20/
---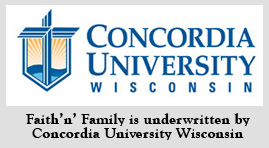 Send in your family questions to Family@kfuo.org or call host Andy Bates at (314) 996-1519 .
---