Issues Associated with Transgender Students
Michelle Cretella, MD, American College of Pediatricians; Jane Orient, MD, American Association of Physicians and Surgeons; and Rev. Dr. Bob Weise, Professor of practical theology, Concordia Seminary discuss children and transgender issues.
---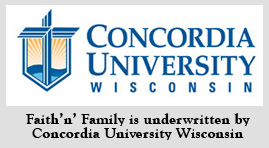 Send in your family questions to Family@kfuo.org or call host Andy Bates at (314) 996-1519 .
---