Bethesda Update and Reconciling Marriages
Mona Fuerstenau, Director Lutheran Ministry Partnerships and Rev. Joshua Galgan, Western Division Director of Religious Life, Bethesda Lutheran Communities discuss recent work and new ventures in Bethesda Lutheran Communities religious life.
Ted Kober, Sr. Ambassador, Ambassadors of Reconciliation discusses the relationships were reconciliation is most frequently requested and needed: Marriage. Mr. Kober explains the difference between conflict resolution and reconciliation.
---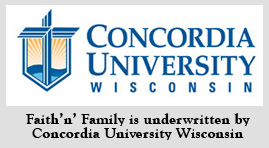 Send in your family questions to Family@kfuo.org or call host Andy Bates at (314) 996-1519 .
---