Church planters are passionate.  This passion, even with the best intentions, can lead to conflict.
In this episode, Mr. Ted Kober, Senior Ambassador for Ambassadors of Reconciliation, joins hosts Rev. Dr. Steven Schave, Director of LCMS Church Planting, and Rev. Dr. Mark Larson, Manager of Church Planting in the Mission Field: USA initiative, to explore biblical and effective strategies to resolve conflict and heal through a reconciliation process.
Find the "Proclaiming God's Forgiveness" resource mentioned in this episode at aorhope.org/pgf.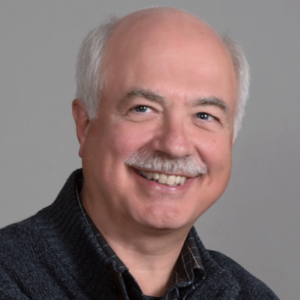 About Ted Kober: Ted Kober serves as Senior Ambassador for Ambassadors of Reconciliation (AoR). Since AoR's founding, he served as President until 2015. Ted has published articles, Bible studies, devotions, training courses, and books including Confession & Forgiveness, Go and Be Reconciled: What Does This Mean? and Built on the Rock: The Healthy Congregation. He teaches in congregations, church-worker conferences, schools, universities, and seminaries throughout the world. He has equipped church body leaders from more than 40 countries. A Certified Christian Conciliator™ since 1992, Ted consults and conciliates in cases ranging from personal disputes to lawsuits and church conflicts. Prior to reconciliation work, he owned or managed more than 30 different companies, and he resolved fifty-nine legal disputes in one estate. He has served on more than 50 boards of directors. He and wife Sonja live in Billings, Montana. They have one son and two grandchildren.
---
Sign up to receive email notifications of new podcast releases and other church-planting ministry news. Registration only requires your email address, name and zip code. Check the "Church Planting" option on the form.
Sign up > mailchi.mp/lcms/resources
---
The "Mission Field: USA – Church Planting" podcast series, provided by The Lutheran Church—Missouri Synod's Office of National Mission, offers a theological background and best practices for launching new congregations and ministries within a Lutheran framework.