1. Lutheran Senior Services

Jane Wilke at Lutheran Senior Services discusses how we need to care for our Senior Citizens.
Lutheran Senior Services is a faith-based, mission-driven not-for-profit network that specializes in enhancing life for seniors, ages 62-plus. With 19 locations in Missouri and Illinois, we offer quality choices and exceptional support for retirement living. Through affordable housing sites, in-home services and senior living communities, they provide a person-centered approach to a comprehensive continuum of life choices. Building upon a tradition of excellence for more than 150 years, Lutheran Senior Services is fulfilling its Christian mission of Older Adults Living Life to the Fullest.
---
2. Historically Speaking

Hosted by the Concordia Historical Institute.
Learn more at ConcordiaHistoricalInstitute.org.

---
3. Daily Lectionary
Rev. John Butcher of Good Shepherd Lutheran Church in Centralia, MO looks at John 7:14-31 "Can This Be the Christ?".
---
4. Matins Sermonette
Today's sermonette is given by Rev. John Butcher of Good Shepherd Lutheran Church in Centralia, MO.
---
John 7:14-31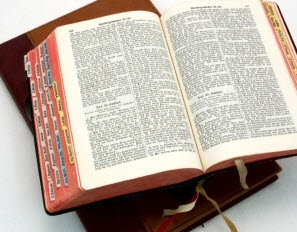 14 About the middle of the feast Jesus went up into the temple and began teaching. 15 The Jews therefore marveled, saying, "How is it that this man has learning,[a] when he has never studied?" 16 So Jesus answered them, "My teaching is not mine, but his who sent me. 17 If anyone's will is to do God's[b] will, he will know whether the teaching is from God or whether I am speaking on my own authority. 18 The one who speaks on his own authority seeks his own glory; but the one who seeks the glory of him who sent him is true, and in him there is no falsehood. 19 Has not Moses given you the law? Yet none of you keeps the law. Why do you seek to kill me?" 20 The crowd answered, "You have a demon! Who is seeking to kill you?" 21 Jesus answered them, "I did one work, and you all marvel at it. 22 Moses gave you circumcision (not that it is from Moses, but from the fathers), and you circumcise a man on the Sabbath. 23 If on the Sabbath a man receives circumcision, so that the law of Moses may not be broken, are you angry with me because on the Sabbath I made a man's whole body well? 24 Do not judge by appearances, but judge with right judgment."
Can This Be the Christ?
25 Some of the people of Jerusalem therefore said, "Is not this the man whom they seek to kill? 26 And here he is, speaking openly, and they say nothing to him! Can it be that the authorities really know that this is the Christ? 27 But we know where this man comes from, and when the Christ appears, no one will know where he comes from." 28 So Jesus proclaimed, as he taught in the temple, "You know me, and you know where I come from. But I have not come of my own accord. He who sent me is true, and him you do not know. 29 I know him, for I come from him, and he sent me." 30 So they were seeking to arrest him, but no one laid a hand on him, because his hour had not yet come. 31 Yet many of the people believed in him. They said, "When the Christ appears, will he do more signs than this man has done?"
Footnotes:
John 7:15 Or this man knows his letters
John 7:17 Greek his