Senior Health, Lutheran Senior Services
Today's program is an encore from February 10, 2016.
Today we talk with Susan Hutchinson, Executive Director for LSS Affordable Housing, and with Becky Joseph, one of the parish nurses involved in the program.
---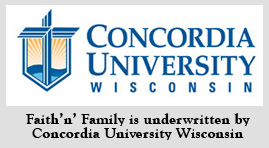 Send in your family questions to Family@kfuo.org or call host Andy Bates at (314) 996-1519 .
---