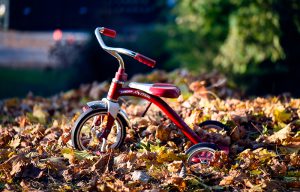 Guests Rev. Glen Thomas, Lynn McCain, Libby Anvender, and Debbie Esker talk about kids health and bike safety. St. Paul's Lutheran Church located at 12345 Manchester Rd. in Des Peres, MO, is holding a Health Fair on Saturday, October 22, 10:00am-2:00pm. Activities for adults and children will include My First Duathlon, Helmet Check by Children's Hospital, Flu Shots, a wide variety of health screens, Jazzercise Demo, Blood Drive, a variety of health and fitness vendors, snacks, and more. Pastors will be available for conversation and private prayer with any who desire. To register for the Duathlon, call 314-822-0447 or stpaulsdesperes.org. See the event flyer here. To register for the helmet checks, call 314-454-KIDS. See the event flyer here.
Learn more about the health fair at stpaulsdesperes.org/#/events/community-health-fair.
Rev. Glen Thomas is Pastor of St. Paul's Lutheran Church and School, Des Peres.
Lynn McCain is a teacher at St. Paul's Lutheran School, Des Peres
Libby Anvender is Community Education Instructor for St. Louis Children's Hospital
Debbie Esker is an Advanced Practice Nurse and Chair of the St. Paul Des Peres Health Fair Task Force
Special Guest Sarah Haskins, Olympic triathlete, will be handing out medals for the kids at the Duathlon.
Listen to the entire Faith & Family program from October 19, 2016, here.
---