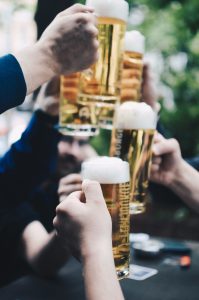 Attributed to Martin Luther, "Whoever drinks beer, he is quick to sleep; whoever sleeps long, does not sin; whoever does not sin, enters Heaven! Thus, let us drink beer!"
Whether or not Luther said it, and whether or not in jest, Lutheranism and beer have an intertwined history. It plays a rather significant role in history around the time of the Reformation. Kip Allen and guest Christian Boehlke talk about the interesting – and relatively amusing – role beer plays in the history of Germany and the Reformation.
Listen to more Web-Only Specials here.
---