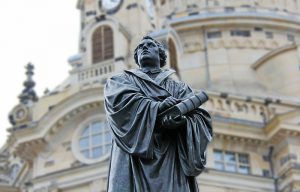 Guests Rev. Bruce & Christine Keseman and Rev. Ross & Deaconess Mireya Johnson talk about their recent journey to Germany and reflect upon visiting historic Lutheran sites in Wittenberg and other places in Germany. The Kesemans and Johnsons talk about their extraordinary experiences and what they're excited to share with their friends and congregations.
Learn more about the 2017 Lutheran Reformation Tour at lutheranreformation.org/get-involved/2017-germany-tour.
Listen to the full Faith & Family program from October 31, 2016, here.
---