1. Daily Lectionary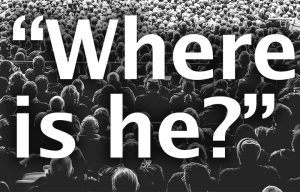 Rev. Dr. Jeff Kloha from Concordia Seminary in St. Louis, Missouri, studies John 7:1-13.
---
2. Morning Prayer Sermonette
Today's sermonette is given by Rev. Christopher Gillespie from Grace Lutheran Church in Dyer, Indiana. This sermonette is an encore from February 21, 2014.
---
John 7:1-13
Jesus at the Feast of Booths
7 After this Jesus went about in Galilee. He would not go about in Judea, because the Jews[a] were seeking to kill him. 2 Now the Jews' Feast of Booths was at hand. 3 So his brothers[b] said to him, "Leave here and go to Judea, that your disciples also may see the works you are doing. 4 For no one works in secret if he seeks to be known openly. If you do these things, show yourself to the world." 5 For not even his brothers believed in him. 6 Jesus said to them, "My time has not yet come, but your time is always here. 7 The world cannot hate you, but it hates me because I testify about it that its works are evil. 8 You go up to the feast. I am not[c] going up to this feast, for my time has not yet fully come." 9 After saying this, he remained in Galilee.
10 But after his brothers had gone up to the feast, then he also went up, not publicly but in private. 11 The Jews were looking for him at the feast, and saying, "Where is he?" 12 And there was much muttering about him among the people. While some said, "He is a good man," others said, "No, he is leading the people astray." 13 Yet for fear of the Jews no one spoke openly of him.
Footnotes:
John 7:1 Or Judeans; Greek Ioudaioi probably refers here to Jewish religious leaders, and others under their influence, in that time
John 7:3 Or brothers and sisters; also verses 5, 10
John 7:8 Some manuscripts add yet
English Standard Version (ESV)The Holy Bible, English Standard Version. ESV® Permanent Text Edition® (2016). Copyright © 2001 by Crossway Bibles, a publishing ministry of Good News Publishers.