Listen to the full program:

Hymnals Around the Globe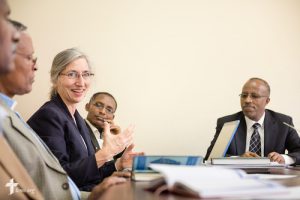 Guest Deaconess Sandra Rhein talks about her work as a deaconess who works with Lutheran church bodies in countries around the world to develop hymnals for these church bodies. She talks about the process of creating and translating these hymnals, how her training and formation as a Deaconess plays a major role in these projects, and what these hymnals mean to the people of these church bodies around the world. Learn more about her work at blog.lcms.org. To support the international project, call the LCMS at 888-930-4438 or send a check to the Lutheran Church Missouri Synod International Center marked for the International Hymnal Project.
Listen to the first segment: 

The Museum of the Bible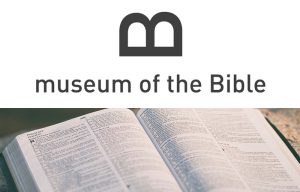 Guest Steven Bickley talks about the Museum of the Bible and the exhibits that will be opening. The Museum of the Bible is quite literally all about the history, narrative, and impact of the Bible. The 430,000 square foot museum is being built three blocks from the Nation's Capital in Washington, D.C., and it will be opening in Fall of 2017. Learn more about the Museum of the Bible at museumofthebible.org.
Listen to the second segment: 

---
Send in your family questions to Family@kfuo.org or call host Andy Bates at (314) 996-1519.
---