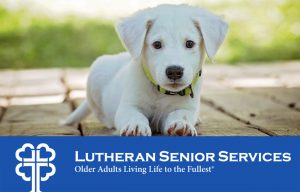 Annmarie Wallis and Kristina Wille – "Opening Minds Through Art" instructor at Laclede Groves, resident Evelyn, Tom Zuber – Executive Chef at Laclede Groves, residents Dan and Cathy Walther, and Kristina and Ashton from APA of MO share how older adults are living life to the fullest at Lutheran Seniors Services's Laclede Groves Senior Living Community. Watch the Facebook live video below to see the delicious food and adorable puppies!
Lutheran Senior Services is a faith-based, mission-driven not-for-profit network that specializes in enhancing life for seniors, ages 62-plus. With 21 locations in Missouri and Illinois, LSS offers quality choices and exceptional support for retirement living. Through affordable housing locations, home and community based services, and senior living communities, they provide a person-centered approach to a comprehensive continuum of life choices. Building upon a tradition of excellence for more than 155 years, Lutheran Senior Services is fulfilling its Christian mission of Older Adults Living Life to the Fullest. Find LSS on Facebook!
Watch LSS's Facebook Live video from this morning's broadcast:

And see the recipe for Pasta Basilica!

---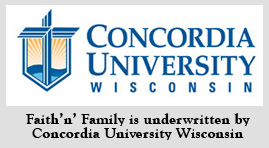 Send in your family questions to Family@kfuo.org or call host Andy Bates at (314) 996-1519.
---