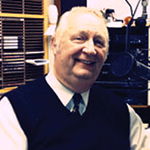 Pastor Baker discusses theological distinctions between Law & Gospel with guest Pastor Wes Reimnitz.
Today's topic, a rebroadcast from the early years of Law and Gospel, is two words from the cross with a sermonic theme, Luke 23:42 and John 19:28.
---
Learn more about Pastor Tom Baker's Law & Gospel at lawandgospel101.com.