Hosted by Rev. Will Weedon, LCMS Director of Worship and International Center Chaplain.
With guest Rev. Brian Holle from Zion Lutheran Church in Bunker Hill, Illinois.
This is a rebroadcast from November 16, 2018.
Psalm 89, 66, 69
Hear the chanted Psalms from the Lutheran Liturgical Prayer Brotherhood at llpb.us/Canticles-Psalms-Ants.htm.
---
Psalm 89
I Will Sing of the Steadfast Love of the 

Lord
A Maskil[a] of Ethan the Ezrahite.
89 I will sing of the steadfast love of the Lord, forever;
    with my mouth I will make known your faithfulness to all generations.
2 For I said, "Steadfast love will be built up forever;
    in the heavens you will establish your faithfulness."
3 You have said, "I have made a covenant with my chosen one;
    I have sworn to David my servant:
4 'I will establish your offspring forever,
    and build your throne for all generations.'" Selah
5 Let the heavens praise your wonders, O Lord,
    your faithfulness in the assembly of the holy ones!
6 For who in the skies can be compared to the Lord?
    Who among the heavenly beings[b] is like the Lord,
7 a God greatly to be feared in the council of the holy ones,
    and awesome above all who are around him?
8 O Lord God of hosts,
    who is mighty as you are, O Lord,
    with your faithfulness all around you?
9 You rule the raging of the sea;
    when its waves rise, you still them.
10 You crushed Rahab like a carcass;
    you scattered your enemies with your mighty arm.
11 The heavens are yours; the earth also is yours;
    the world and all that is in it, you have founded them.
12 The north and the south, you have created them;
    Tabor and Hermon joyously praise your name.
13 You have a mighty arm;
    strong is your hand, high your right hand.
14 Righteousness and justice are the foundation of your throne;
    steadfast love and faithfulness go before you.
15 Blessed are the people who know the festal shout,
    who walk, O Lord, in the light of your face,
16 who exult in your name all the day
    and in your righteousness are exalted.
17 For you are the glory of their strength;
    by your favor our horn is exalted.
18 For our shield belongs to the Lord,
    our king to the Holy One of Israel.
19 Of old you spoke in a vision to your godly one,[c] and said:
    "I have granted help to one who is mighty;
    I have exalted one chosen from the people.
20 I have found David, my servant;
    with my holy oil I have anointed him,
21 so that my hand shall be established with him;
    my arm also shall strengthen him.
22 The enemy shall not outwit him;
    the wicked shall not humble him.
23 I will crush his foes before him
    and strike down those who hate him.
24 My faithfulness and my steadfast love shall be with him,
    and in my name shall his horn be exalted.
25 I will set his hand on the sea
    and his right hand on the rivers.
26 He shall cry to me, 'You are my Father,
    my God, and the Rock of my salvation.'
27 And I will make him the firstborn,
    the highest of the kings of the earth.
28 My steadfast love I will keep for him forever,
    and my covenant will stand firm[d] for him.
29 I will establish his offspring forever
    and his throne as the days of the heavens.
30 If his children forsake my law
    and do not walk according to my rules,[e]
31 if they violate my statutes
    and do not keep my commandments,
32 then I will punish their transgression with the rod
    and their iniquity with stripes,
33 but I will not remove from him my steadfast love
    or be false to my faithfulness.
34 I will not violate my covenant
    or alter the word that went forth from my lips.
35 Once for all I have sworn by my holiness;
    I will not lie to David.
36 His offspring shall endure forever,
    his throne as long as the sun before me.
37 Like the moon it shall be established forever,
    a faithful witness in the skies." Selah
38 But now you have cast off and rejected;
    you are full of wrath against your anointed.
39 You have renounced the covenant with your servant;
    you have defiled his crown in the dust.
40 You have breached all his walls;
    you have laid his strongholds in ruins.
41 All who pass by plunder him;
    he has become the scorn of his neighbors.
42 You have exalted the right hand of his foes;
    you have made all his enemies rejoice.
43 You have also turned back the edge of his sword,
    and you have not made him stand in battle.
44 You have made his splendor to cease
    and cast his throne to the ground.
45 You have cut short the days of his youth;
    you have covered him with shame. Selah
46 How long, O Lord? Will you hide yourself forever?
    How long will your wrath burn like fire?
47 Remember how short my time is!
    For what vanity you have created all the children of man!
48 What man can live and never see death?
    Who can deliver his soul from the power of Sheol? Selah
49 Lord, where is your steadfast love of old,
    which by your faithfulness you swore to David?
50 Remember, O Lord, how your servants are mocked,
    and how I bear in my heart the insults[f] of all the many nations,
51 with which your enemies mock, O Lord,
    with which they mock the footsteps of your anointed.
52 Blessed be the Lord forever!
Amen and Amen.
Footnotes:
Psalm 89:1 

Probably a musical or liturgical term

Psalm 89:6 Hebrew the sons of God, or the sons of might
Psalm 89:19 Some Hebrew manuscripts godly ones
Psalm 89:28 Or will remain faithful
Psalm 89:30 Or my just decrees
Psalm 89:50 Hebrew lacks the insults
---
Psalm 66
How Awesome Are Your Deeds
To the choirmaster. A Song. A Psalm.
66 Shout for joy to God, all the earth;
2     sing the glory of his name;
    give to him glorious praise!
3 Say to God, "How awesome are your deeds!
    So great is your power that your enemies come cringing to you.
4 All the earth worships you
    and sings praises to you;
    they sing praises to your name." Selah
5 Come and see what God has done:
    he is awesome in his deeds toward the children of man.
6 He turned the sea into dry land;
    they passed through the river on foot.
There did we rejoice in him,
7     who rules by his might forever,
whose eyes keep watch on the nations—
    let not the rebellious exalt themselves. Selah
8 Bless our God, O peoples;
    let the sound of his praise be heard,
9 who has kept our soul among the living
    and has not let our feet slip.
10 For you, O God, have tested us;
    you have tried us as silver is tried.
11 You brought us into the net;
    you laid a crushing burden on our backs;
12 you let men ride over our heads;
    we went through fire and through water;
yet you have brought us out to a place of abundance.
13 I will come into your house with burnt offerings;
    I will perform my vows to you,
14 that which my lips uttered
    and my mouth promised when I was in trouble.
15 I will offer to you burnt offerings of fattened animals,
    with the smoke of the sacrifice of rams;
I will make an offering of bulls and goats. Selah
16 Come and hear, all you who fear God,
    and I will tell what he has done for my soul.
17 I cried to him with my mouth,
    and high praise was on[a] my tongue.[b]
18 If I had cherished iniquity in my heart,
    the Lord would not have listened.
19 But truly God has listened;
    he has attended to the voice of my prayer.
20 Blessed be God,
    because he has not rejected my prayer
    or removed his steadfast love from me!
Footnotes:
Psalm 66:17 Hebrew under
Psalm 66:17 Or and he was exalted with my tongue
---
Psalm 69
Save Me, O God
To the choirmaster: according to Lilies. Of David.
69 Save me, O God!
    For the waters have come up to my neck.[a]
2 I sink in deep mire,
    where there is no foothold;
I have come into deep waters,
    and the flood sweeps over me.
3 I am weary with my crying out;
    my throat is parched.
My eyes grow dim
    with waiting for my God.
4 More in number than the hairs of my head
    are those who hate me without cause;
mighty are those who would destroy me,
    those who attack me with lies.
What I did not steal
    must I now restore?
5 O God, you know my folly;
    the wrongs I have done are not hidden from you.
6 Let not those who hope in you be put to shame through me,
    O Lord God of hosts;
let not those who seek you be brought to dishonor through me,
    O God of Israel.
7 For it is for your sake that I have borne reproach,
    that dishonor has covered my face.
8 I have become a stranger to my brothers,
    an alien to my mother's sons.
9 For zeal for your house has consumed me,
    and the reproaches of those who reproach you have fallen on me.
10 When I wept and humbled[b] my soul with fasting,
    it became my reproach.
11 When I made sackcloth my clothing,
    I became a byword to them.
12 I am the talk of those who sit in the gate,
    and the drunkards make songs about me.
13 But as for me, my prayer is to you, O Lord.
    At an acceptable time, O God,
    in the abundance of your steadfast love answer me in your saving faithfulness.
14 Deliver me
    from sinking in the mire;
let me be delivered from my enemies
    and from the deep waters.
15 Let not the flood sweep over me,
    or the deep swallow me up,
    or the pit close its mouth over me.
16 Answer me, O Lord, for your steadfast love is good;
    according to your abundant mercy, turn to me.
17 Hide not your face from your servant,
    for I am in distress; make haste to answer me.
18 Draw near to my soul, redeem me;
    ransom me because of my enemies!
19 You know my reproach,
    and my shame and my dishonor;
    my foes are all known to you.
20 Reproaches have broken my heart,
    so that I am in despair.
I looked for pity, but there was none,
    and for comforters, but I found none.
21 They gave me poison for food,
    and for my thirst they gave me sour wine to drink.
22 Let their own table before them become a snare;
    and when they are at peace, let it become a trap.[c]
23 Let their eyes be darkened, so that they cannot see,
    and make their loins tremble continually.
24 Pour out your indignation upon them,
    and let your burning anger overtake them.
25 May their camp be a desolation;
    let no one dwell in their tents.
26 For they persecute him whom you have struck down,
    and they recount the pain of those you have wounded.
27 Add to them punishment upon punishment;
    may they have no acquittal from you.[d]
28 Let them be blotted out of the book of the living;
    let them not be enrolled among the righteous.
29 But I am afflicted and in pain;
    let your salvation, O God, set me on high!
30 I will praise the name of God with a song;
    I will magnify him with thanksgiving.
31 This will please the Lord more than an ox
    or a bull with horns and hoofs.
32 When the humble see it they will be glad;
    you who seek God, let your hearts revive.
33 For the Lord hears the needy
    and does not despise his own people who are prisoners.
34 Let heaven and earth praise him,
    the seas and everything that moves in them.
35 For God will save Zion
    and build up the cities of Judah,
and people shall dwell there and possess it;
36     the offspring of his servants shall inherit it,
    and those who love his name shall dwell in it.
Footnotes:
Psalm 69:1 Or waters threaten my life
Psalm 69:10 Hebrew lacks and humbled
Psalm 69:22 Hebrew; a slight revocalization yields (compare Septuagint, Syriac, Jerome) a snare, and retribution and a trap
Psalm 69:27 Hebrew may they not come into your righteousness
---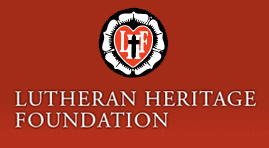 English Standard Version (ESV)The Holy Bible, English Standard Version. ESV® Permanent Text Edition® (2016). Copyright © 2001 by Crossway Bibles, a publishing ministry of Good News Publishers.